What I Wish I Knew Before Becoming a MOH
As soon as my sister got engaged, I knew at some point she would ask me to be her Maid of Honor. My sister and I have always been close and it was a no-brainer that she'd want me beside her for this very exciting time! As much of an honor it was to have this opportunity, I had no idea what I was getting myself into considering this was my very first time being in a wedding, let alone being a MOH. Luckily, my sister also chose her best friend as the Matron of Honor so I had someone to fall back on and learn the ropes from! (Thank you, Laura!!)
Keep reading to find out the Must Do's for every Maid of Honor...
Attend dress fittings and help pick out the bridesmaid dresses.
I must say my sister found her dream wedding dress pretty quickly. She went out shopping 3 times-- 1 time with my mom, Nana & I, 1 time with just my mom & aunt, and the final time, we invited all the local bridesmaids because she had a pretty good feeling about one of them! It was an evening during the week, so after she picked her dress we went out for sushi to celebrate! It was sweet to share the excitement with her and was the kickoff to the next big events that would follow, i.e. the Bridal Shower and Bachelorette Party!
For the bridesmaid dresses, my sister went an nontraditional route. She found that Amazon had a lot of really great options, so she ordered ~10 dresses in my size and I had a mini try-on session at home with her and my mom. We ended up picking out a beautiful blush pink dress that was both nice quality and affordable!
Tip: When helping the bride pick the bridesmaid dresses, try your best to focus on not what would look best on you, but what would be most flattering for the entire bridal party. Nothing is worse than the bridesmaids feeling lousy in their dresses. Pick a dress that the girls would want to rock confidently!
Plan the Bachelorette Party.
I knew that my sister wanted a destination Bachelorette party, but I knew she wouldn't want anything too over the top like Vegas or Nashville. After some research, the Matron of Honor & I decided to do a winery bus trip in Virginia wine country. We rented an Airbnb and planned an itinerary for a full day of winery hopping with a chartered coach bus. The trip was an easy drive for bridesmaids and friends, and was so fun to have all the girls staying in one Airbnb! I would definitely recommend doing an Airbnb as opposed to hotel rooms for a Bach party- it's in most cases more affordable and a fun opportunity to have everyone in one place!
Tip: To make party planning easier, ask the Bride to make a spreadsheet of everyone she wants invited to the Bachelorette Party (and Bridal Shower), including cell phone number, email address, home address, and monogram initials! (*The monogram initials were handy when making party favors!)
Plan the Bridal Shower.
To plan the Bridal Shower, first reach out to the Mother of the Bride. Oftentimes the MOB will have an idea in mind of how she wants to throw the Bridal Shower. The most common options are to have it at a restaurant, a church hall or fire house, or at a relative's house. We initially thought it'd be a nice idea to have it at a restaurant, but after reaching out to a few places, it seemed like it'd be much more affordable to have it at home. My aunt offered to have it at her house and we ordered sandwich trays, desserts, and made champagne punch! It also gave us the freedom to add personal touches like bridal games and decorations.
Tip: Plan to reuse decorations from the Bachelorette Party at the Bridal Shower. Things like cute banners can be reused at both as long as you stick to a similar theme. I chose to use lots of pink, teal, white, and gold which made it easy to transform the Bachelorette party decor to a classic and floral Bridal Shower theme.
Be the bride's right-hand (wo)man.
What no one tells you about being a MOH... there will be times that you want to strangle the bride (Sorry, Cass!). She will obsess over the napkins, the centerpieces, the out-of-town guests that are texting her about what hotel to book (even though it's on the wedding website!), etc. The list goes on... but your job as the maid of honor is to be the bride's right hand woman. She needs you to help manage the stress of everything-- let her vent, but keep her in check. Be patient while she's ranting, and respond with enthusiasm and positivity. This is an exciting time so remind her not to sweat the small stuff! Keep in mind that if this was your wedding, you'd want someone to be there for you, so rule of thumb: give her the benefit of the bride.
Tip: Carry an emergency kit! For both the Bachelorette party and the wedding day, I had a bag with advil, safety pins, bobby pins, snacks, waters, etc. One thing I didn't have was TUMS!*** This is a must and having the emergency bag was a huge help if the bride or bridesmaids needed anything on the bach weekend and the day of the wedding.
Give the perfect MOH speech.
In my opinion, one of the biggest stresses of being the MOH was the speech. I knew I wanted it to be sentimental and well-thought out so I started jotting down ideas and notes months before the wedding. I also rehearsed it several times ahead of time-- before the wedding week, the night of the rehearsal dinner, and even one time through during the cocktail hour.
Tip: Prep your speech ahead of time! This gives you time to think of cute stories about the bride and groom. The speech should be light-hearted, funny and a little bit sappy. Since I was my sister's MOH, I told stories about growing up and special moments I shared with Cassie & Mike. When it comes to delivery, try to focus entirely on the bride & groom and even though you prepped the speech ahead of time, speak from the heart, not from the paper.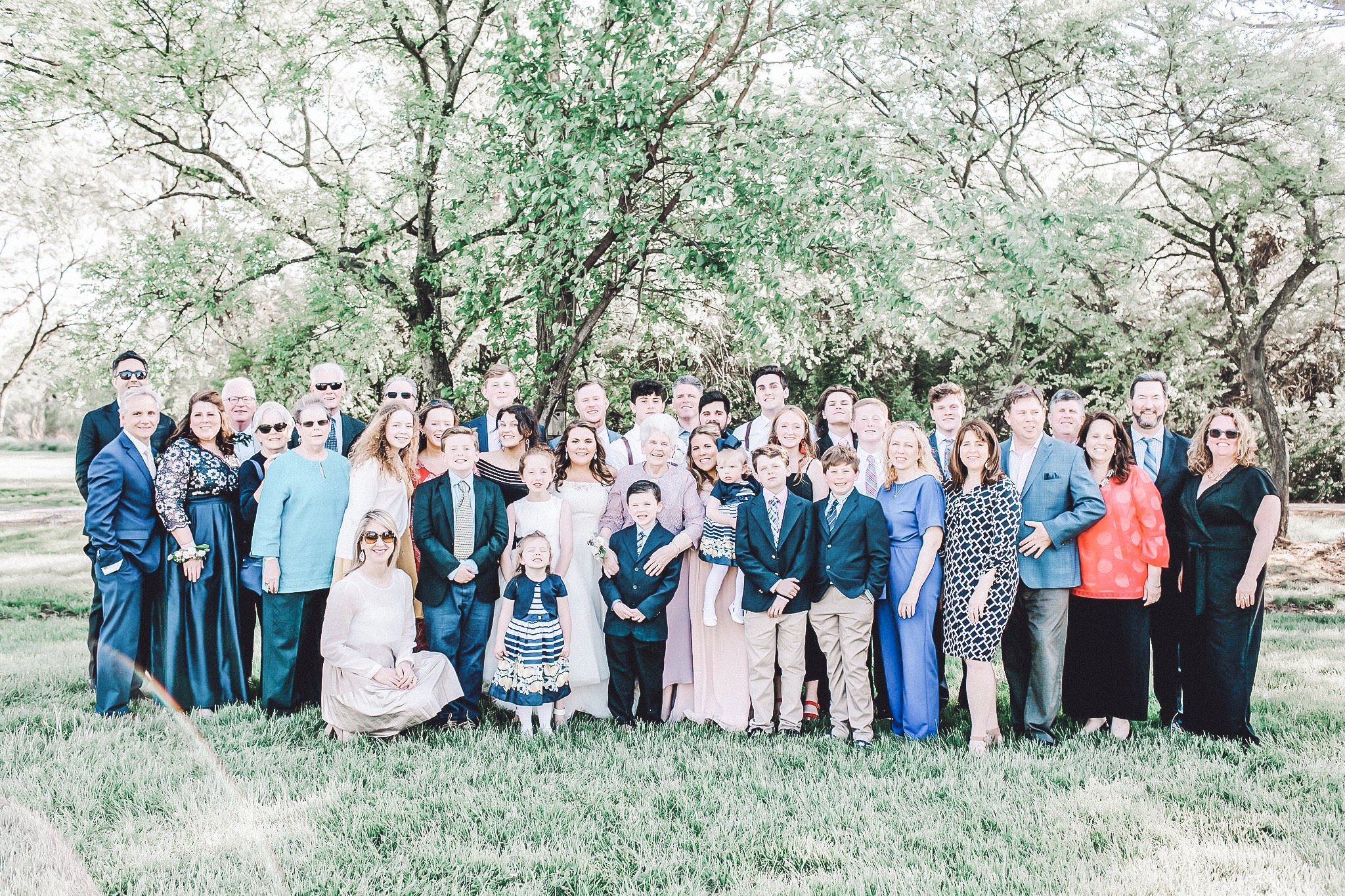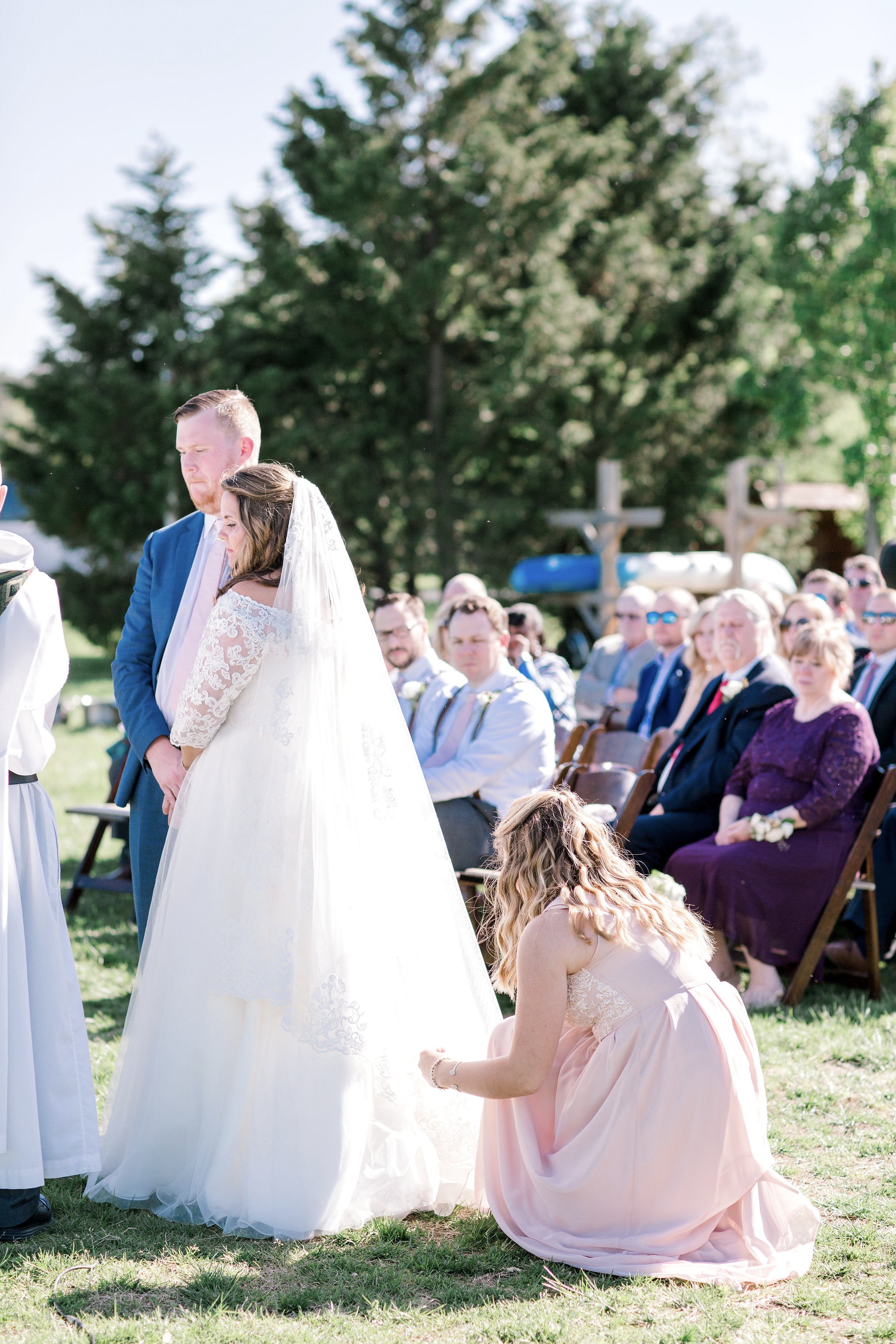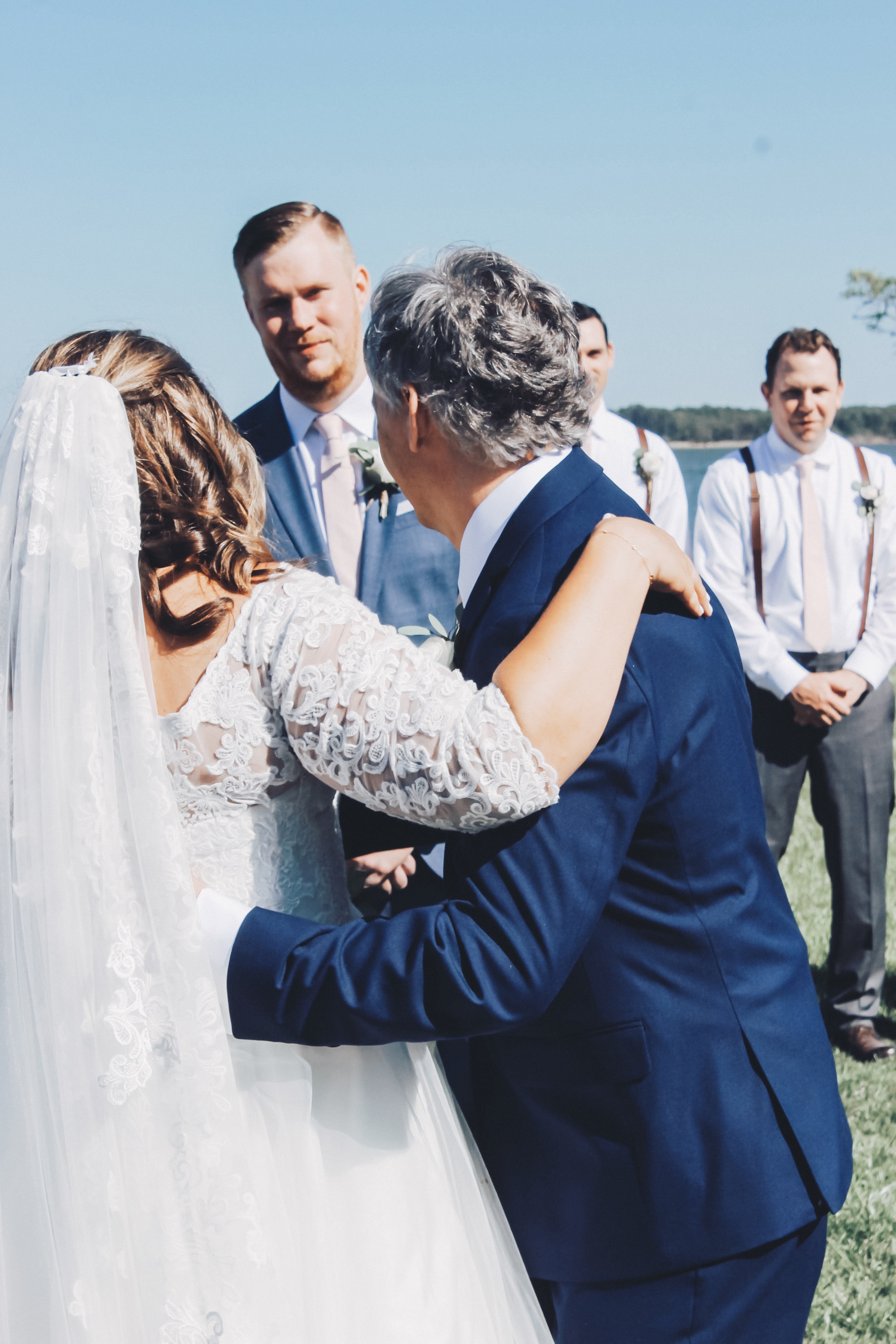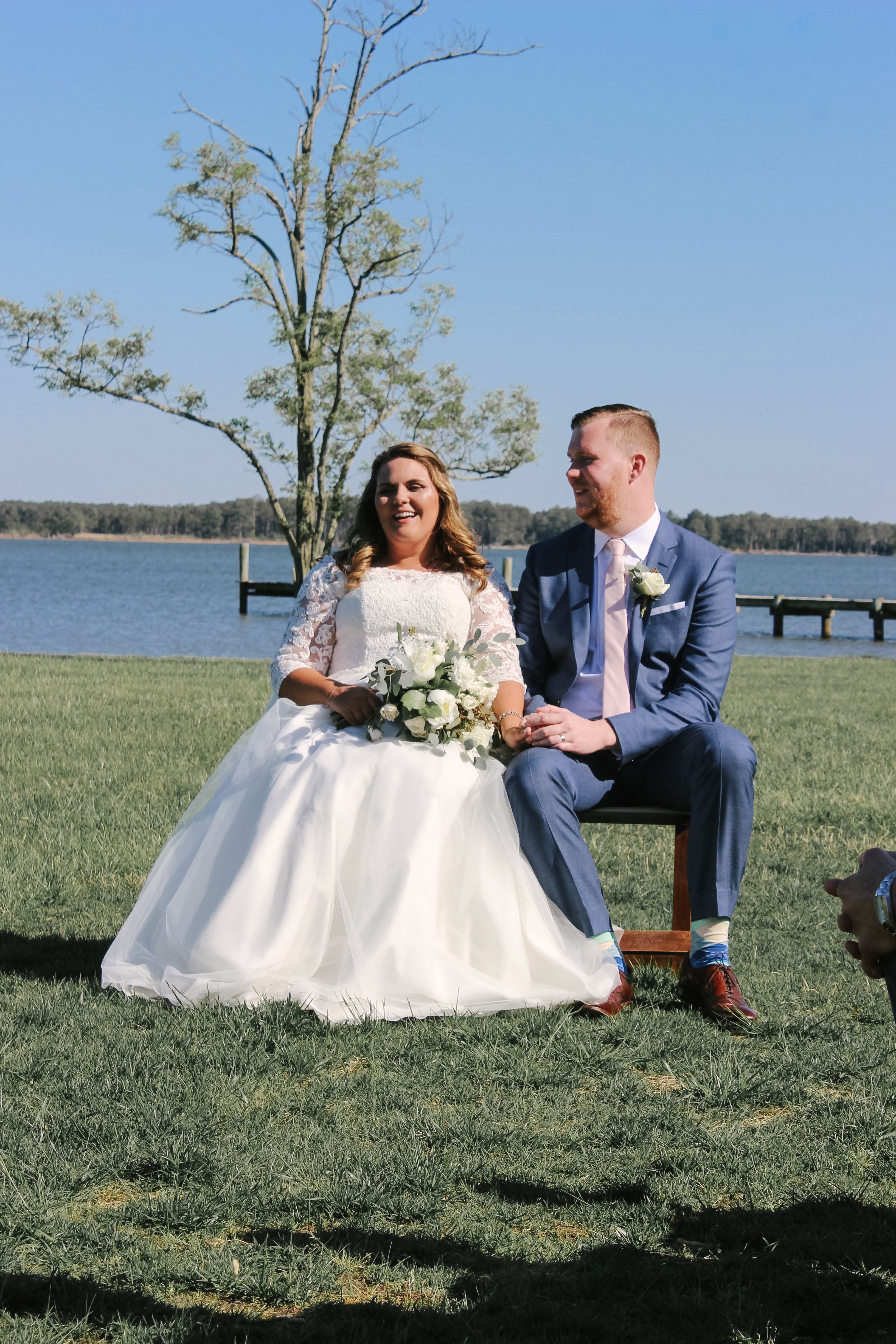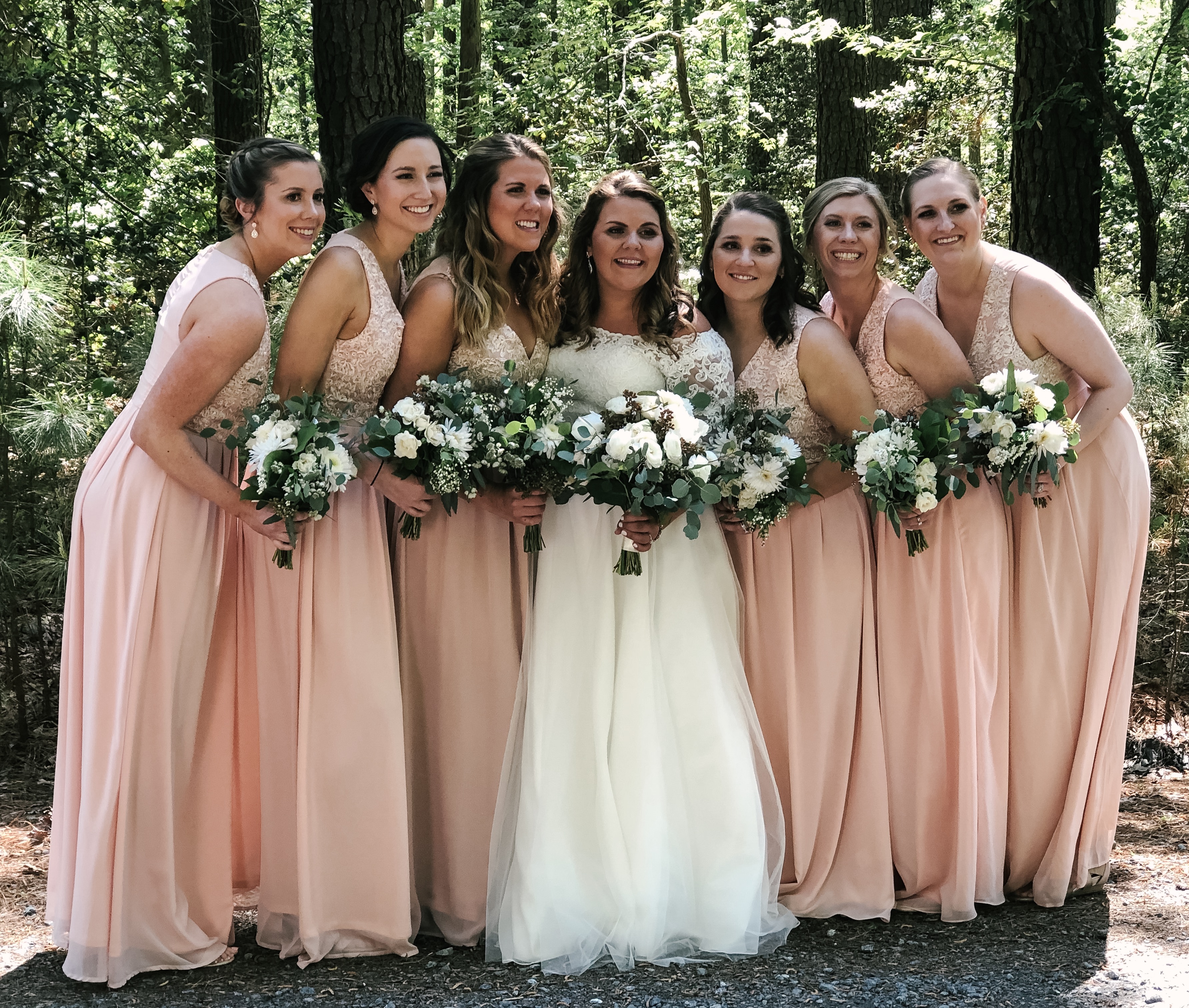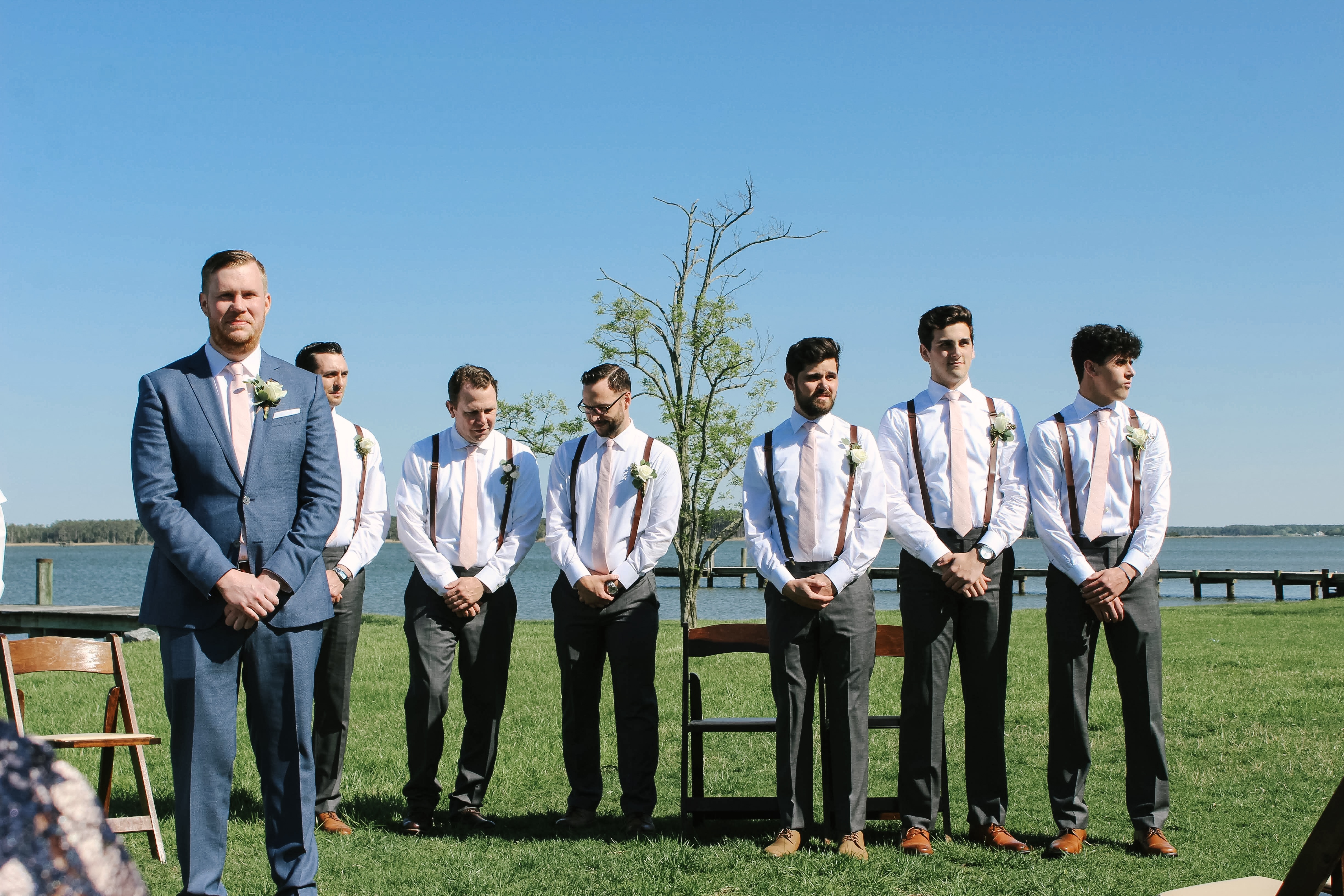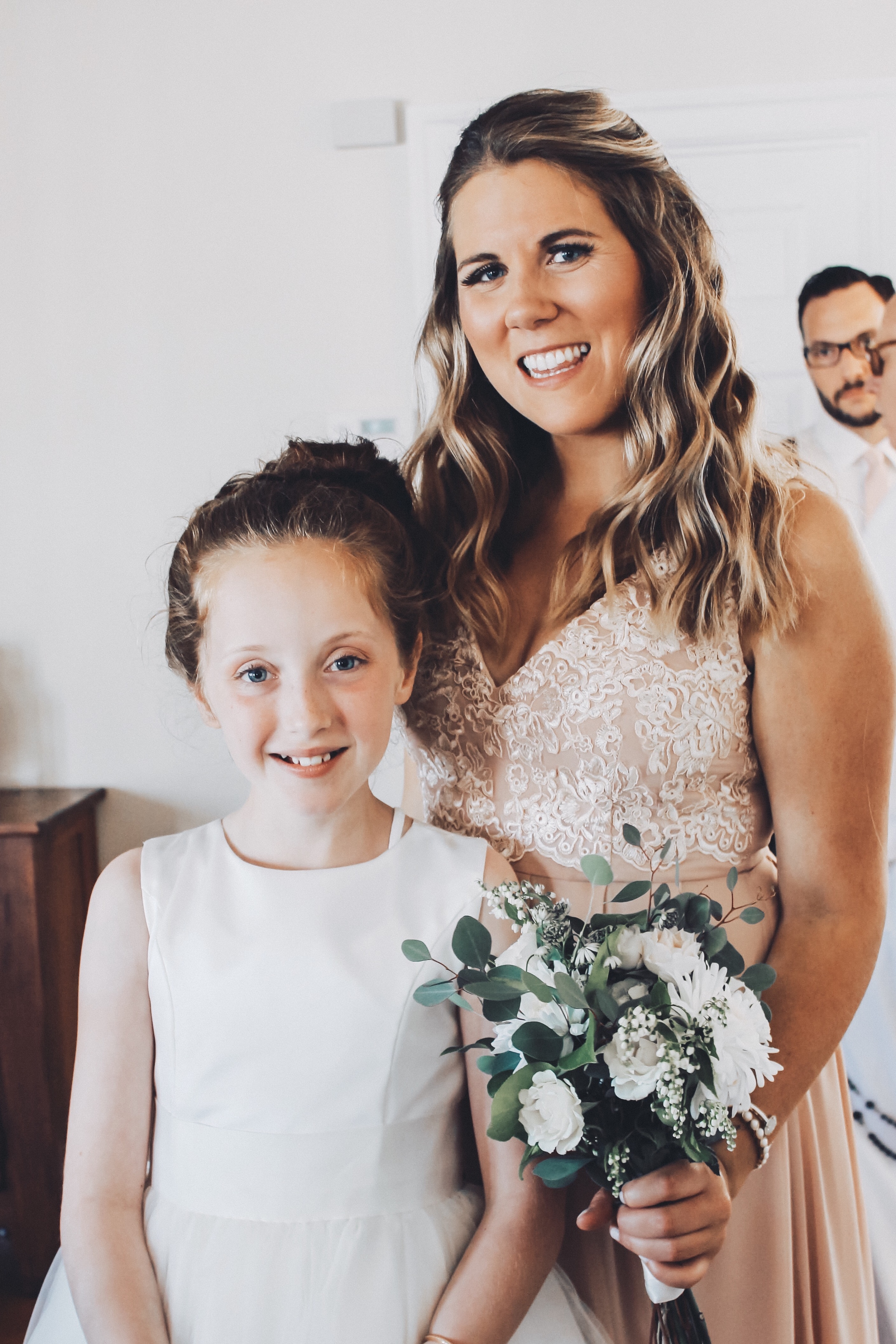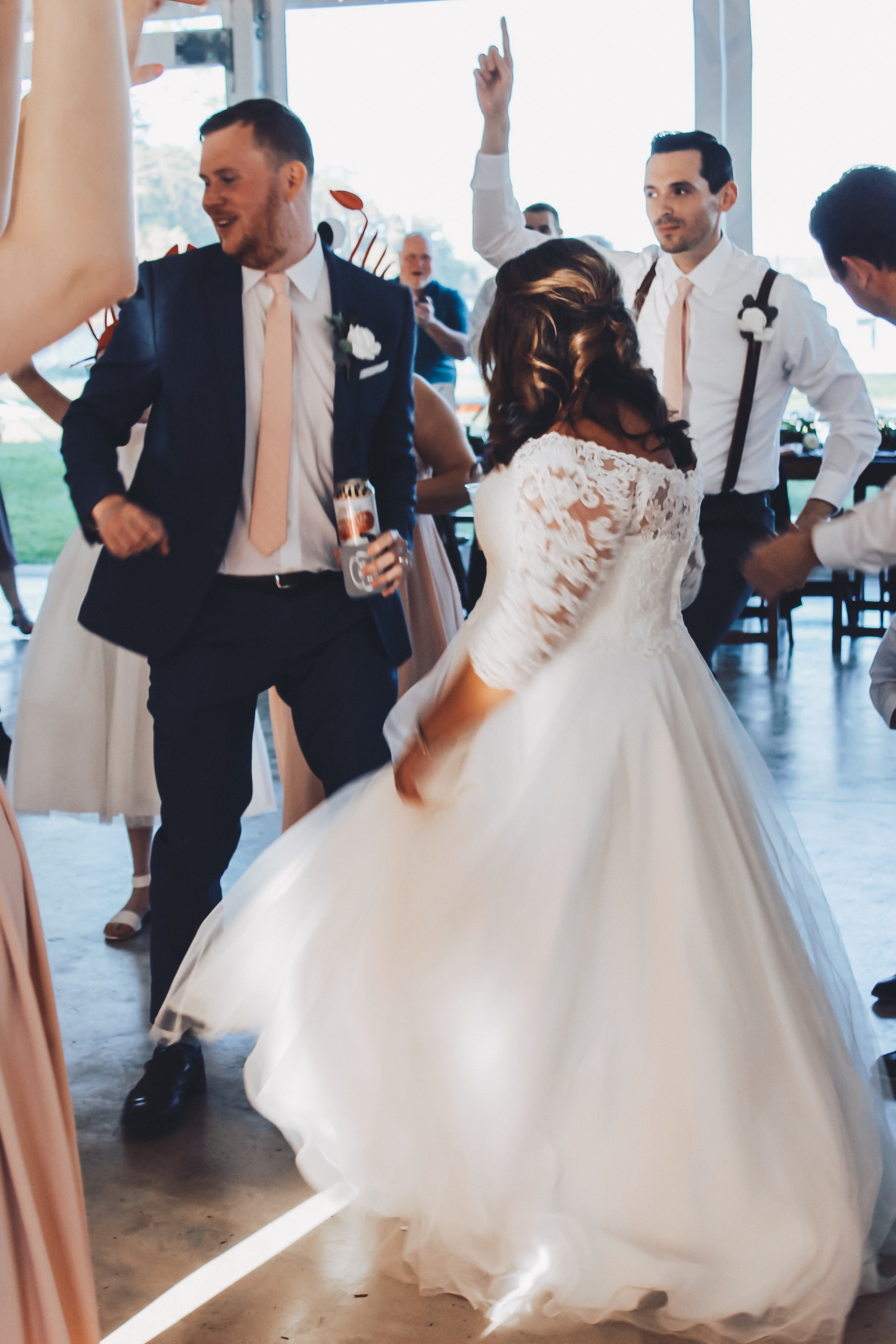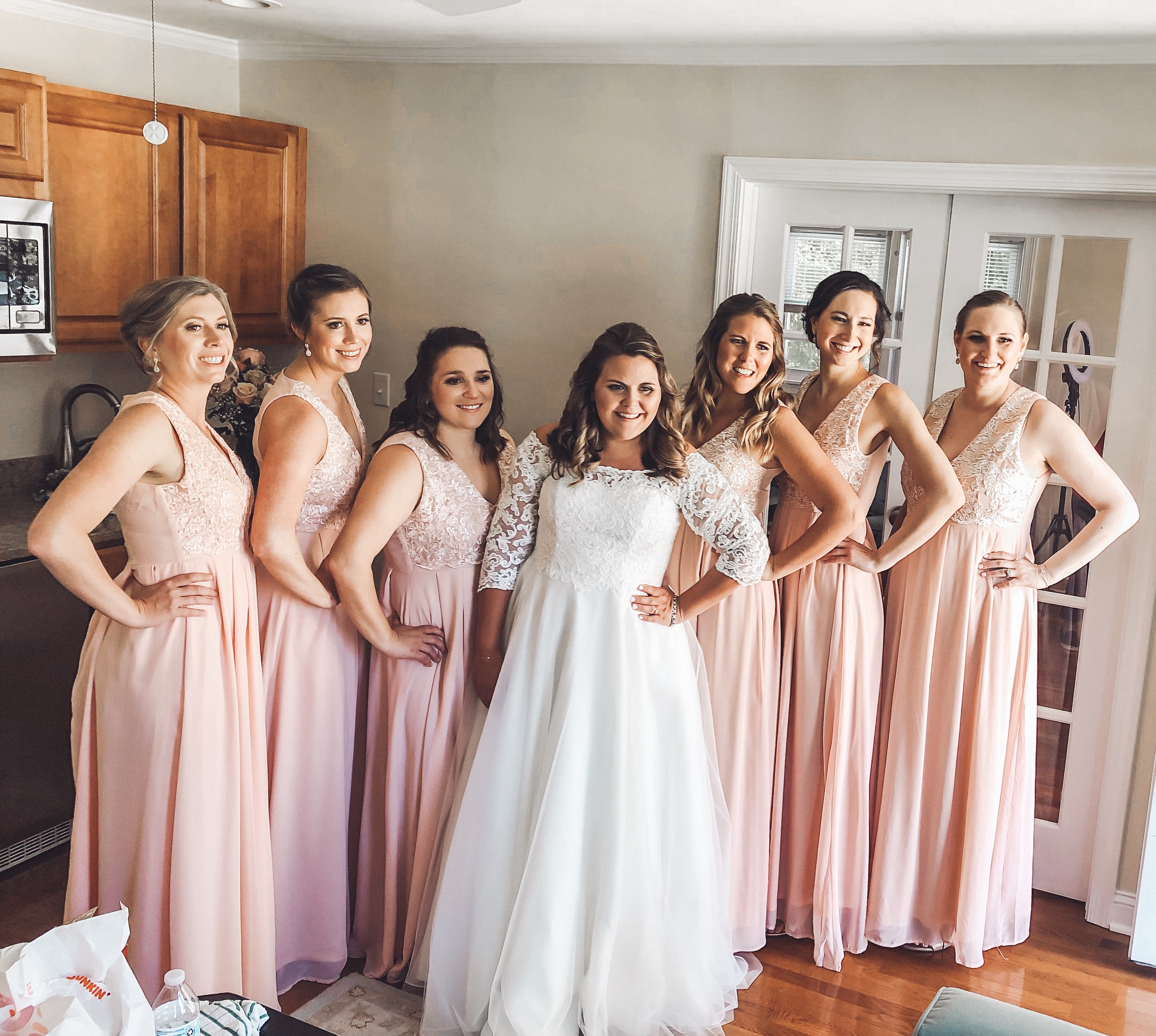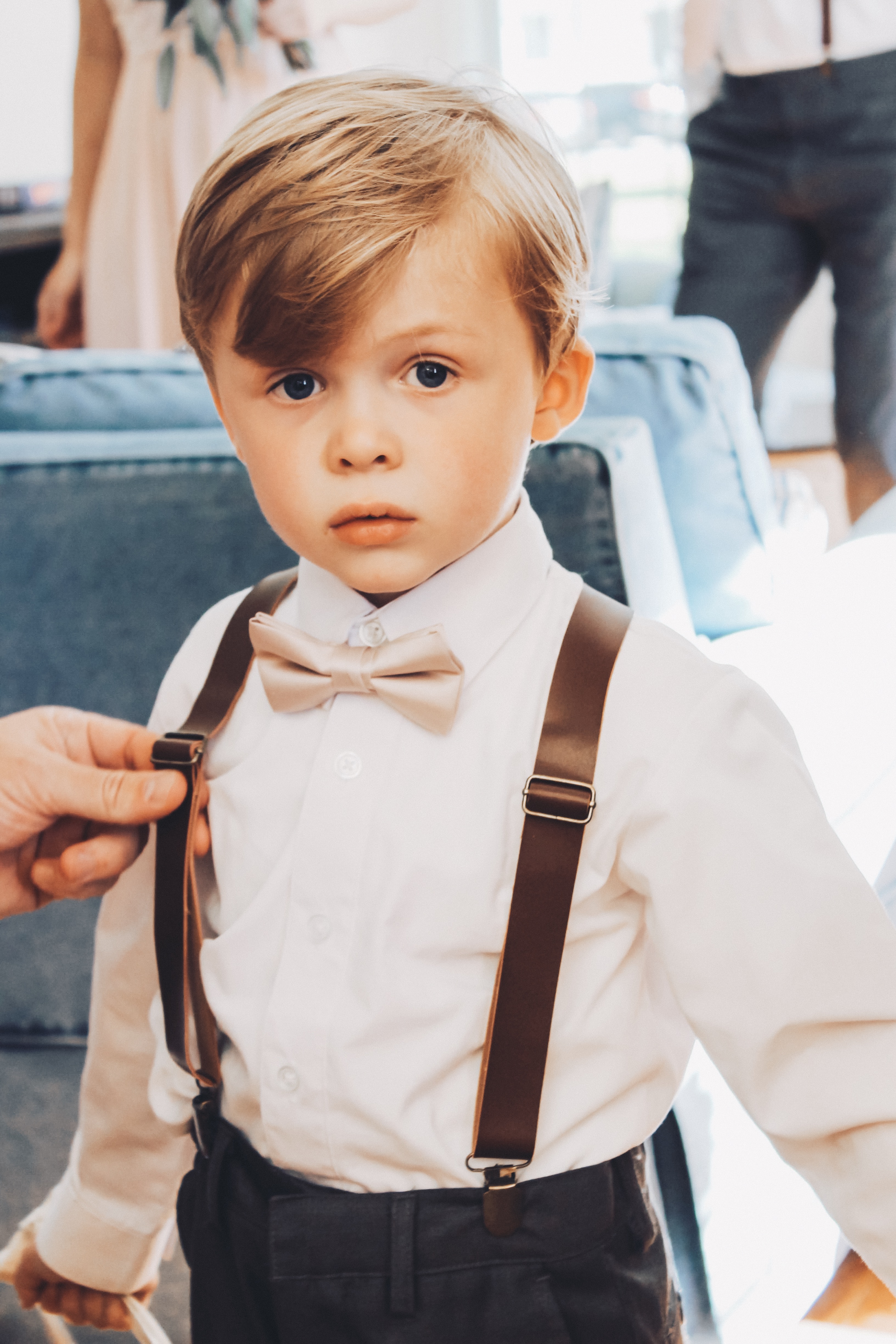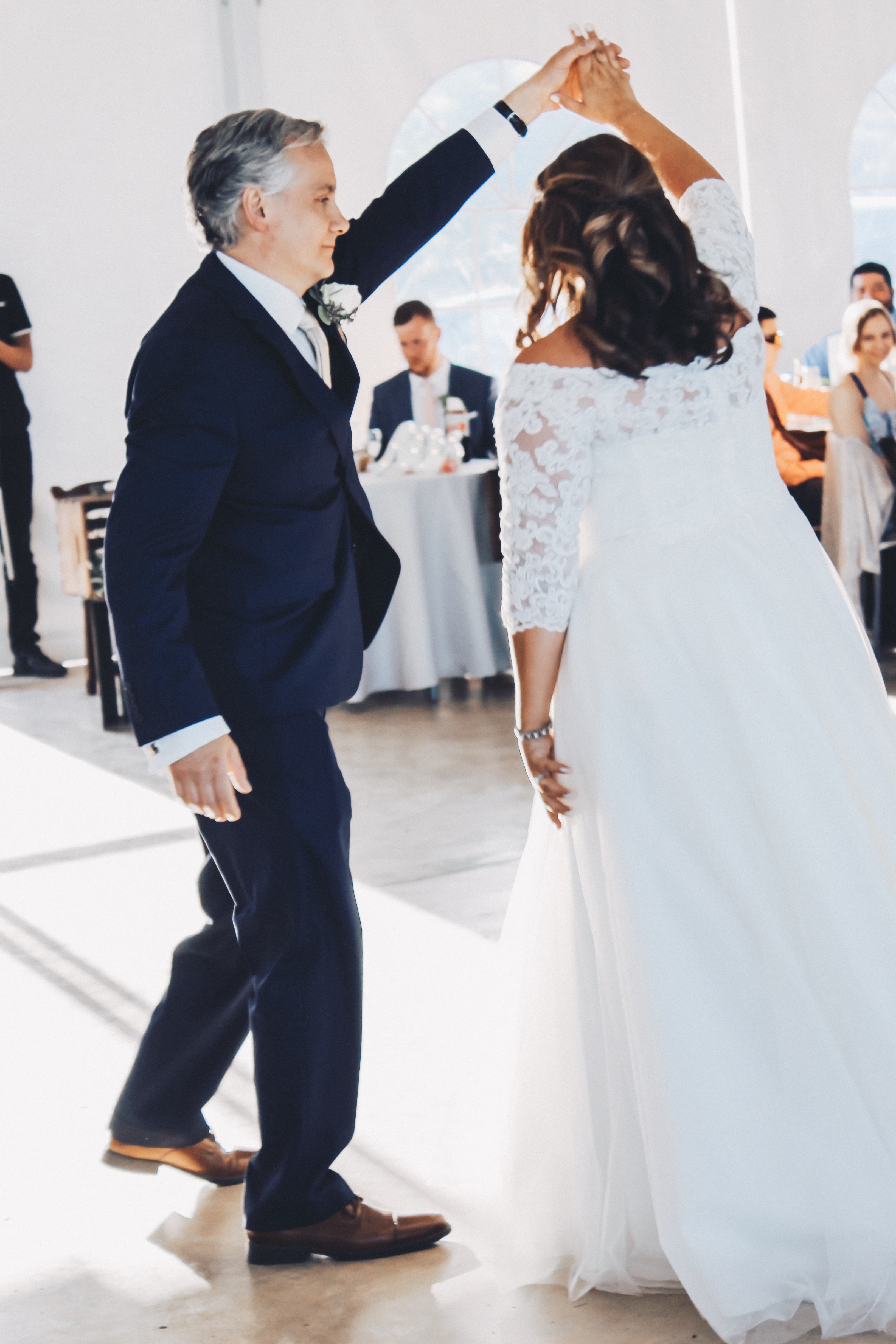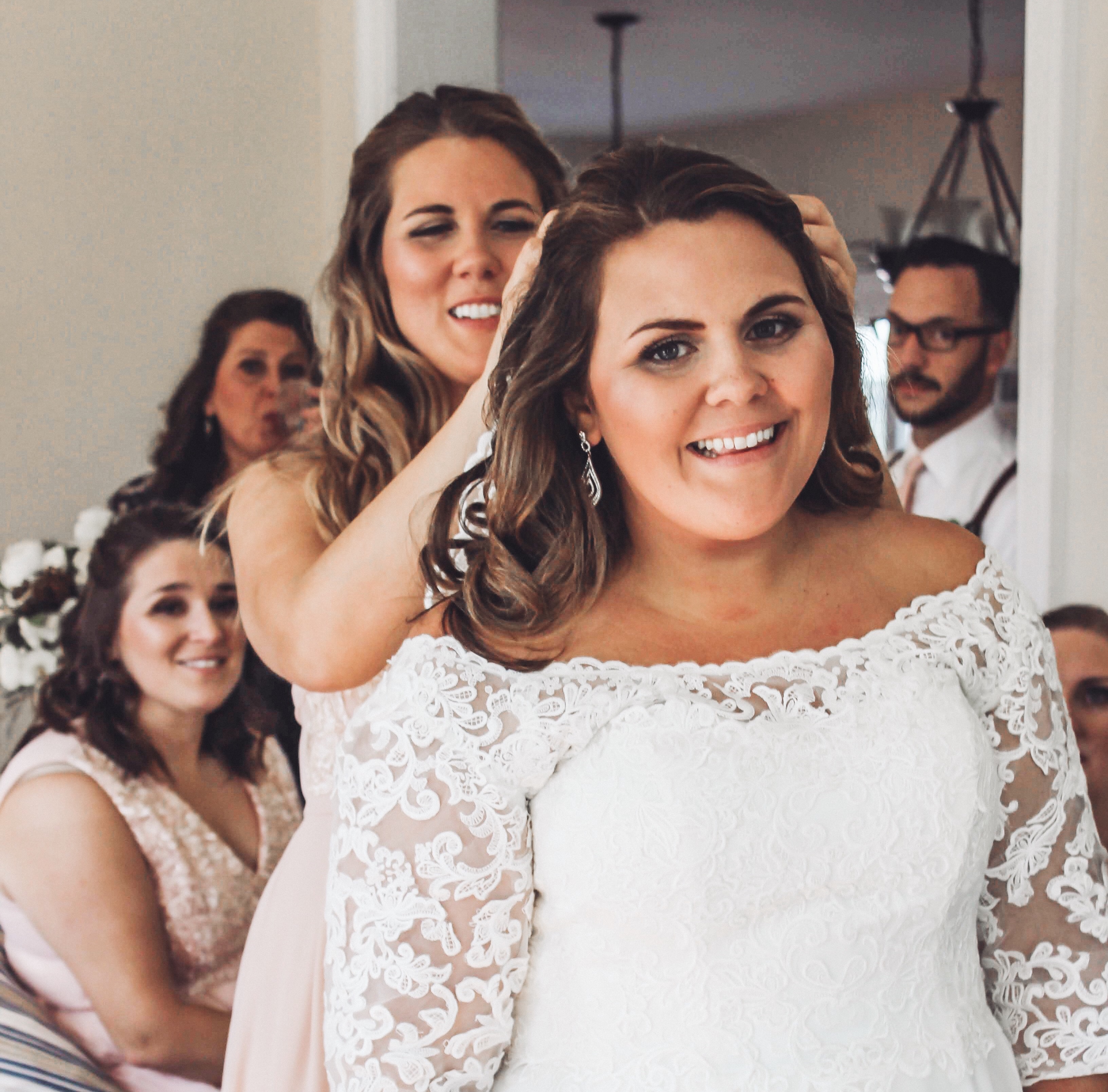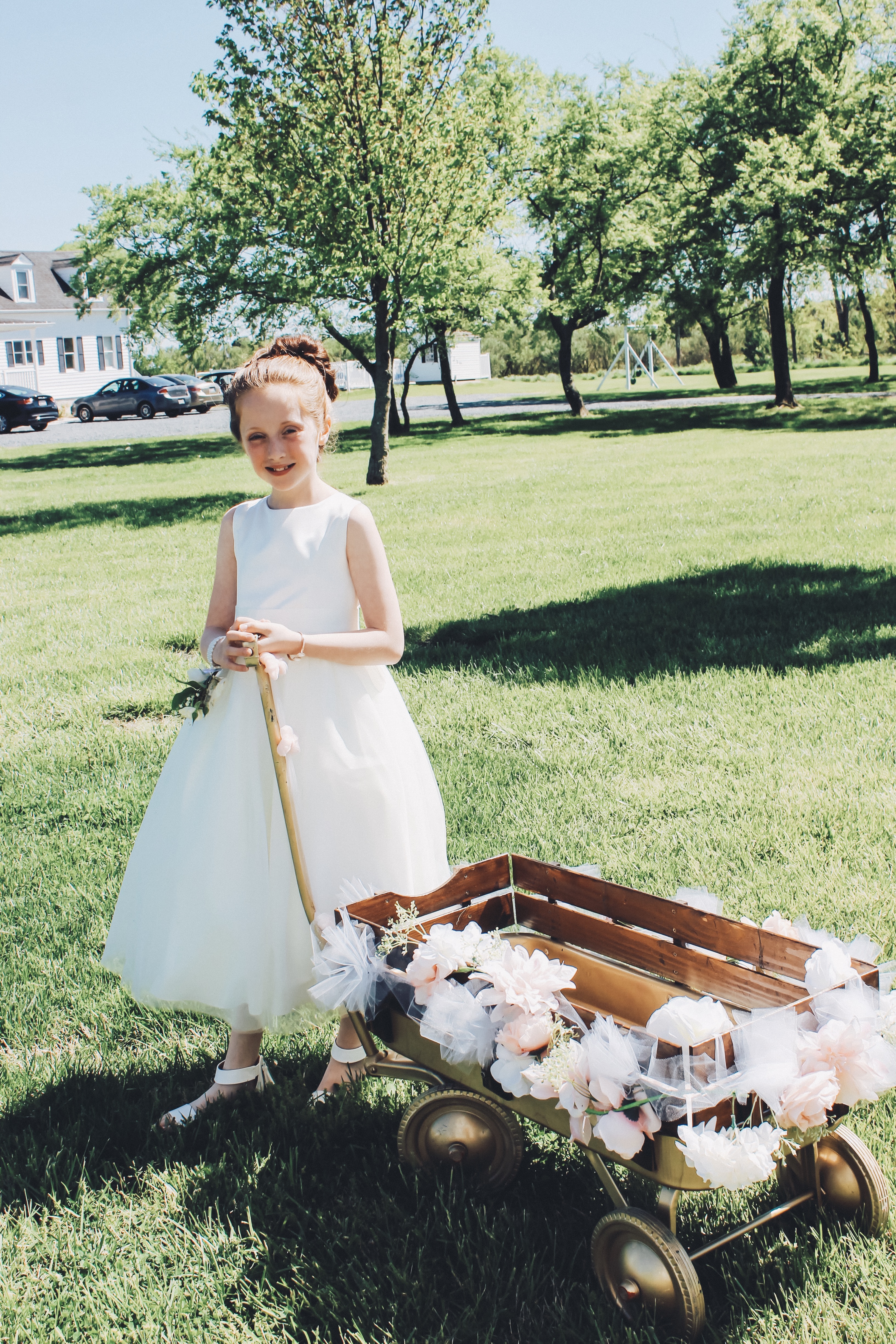 Have fun!
As the MOH you are basically expected to be a bouncing ball of fun and enthusiasm! The bride will most likely be stressed out, so it's your job to make light of things and get her floating on air (like she should be!) From prepping the Bachelorette party playlist to being the first one to hit the dance floor at the Wedding Reception, it's your job to bring the party!
Tip: Have fun with it! Obviously the bride is not the only one that's stressed because being MOH comes with a lot of work, but try to let loose and make the most of everything. The bride won't remember if you forgot the balloons at the bridal shower, but she will remember you singing Only the Good Die Young at the top of your lungs on the bus home from the wineries on her bach weekend.
I hope you found these tips helpful for being the best Maid of Honor. It's a whole lot of work, but well worth it to celebrate this special time with the bride (and groom!)
Have you ever been in a wedding or been a MOH? Share a tip or something you learned in the comments below!
 Want to save an article for later? Pin it to your Pinterest board!
- Loving Lately -